The one and only Mr. Brock
There are some things that you need about Mr. Brock. First of all, he uses sarcasm quite a lot. Also, he is really funny sometimes but remember that he is serious when it comes to class work and getting as much done in one day as possible. He doesn't like it when you pack up for class early either so always keep your binder on your desks. Some things that Mr. Brock likes is wrestling, purple powerade zero (he literally has one every day), and I'm pretty sure he likes to hear himself talk (JK). One last thing that you need to know is that he talks pretty much the whole class everyday so be prepared to hear his voice A LOT. You will probably even hear his voice in your dreams as much as he talks. Overall, Mr. Brock is a pretty cool guy and is easy to get along with. Make him proud of you by getting good grades and doing your homework.
Sarcasm in a meme :) Remember Mr. Brock does use sarcasm so don't take every little thing seriously!!!
Powered by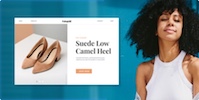 Create your own unique website with customizable templates.