Succeeding in GOPO is very important because you don't want to waste your time doing all the homework and studying if you don't pass the class. Passing the class is very important but another thing that is important is passing the exam and getting college credit. Also, you need to succeed in GOPO because if you don't then you will let me down because after all I'm giving the best advice that you could possibly get to know how to succeed. Some things that you need to do in order to succeed include:
Do your homework every night that it is assigned.
Take notes when you can of important things that matter.
Try to be at school when possible because one day that is missed in GOPO is like a week in another class.
Pay attention to the things that are referenced a lot throughout the reading because they are IMPORTANT!!!
THE MOST IMPORTANT THING THOUGH IS TO STUDY, STUDY, STUDY, AND STUDY SOME MORE!!!





Good luck on your mission to success in GOPO!!!













---


Powered by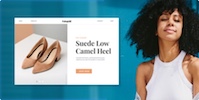 Create your own unique website with customizable templates.